L'entrepôt du Bricolage - La Boîte à Outils
Label
Executive Managing Director, Brand Director
Label
Executive Managing Director HR
Label
Offer and Service Director
Label
Finance and Management control Director
Label
Director of Strategy and Organisation Development
Label
Information Systems and Methods Director
Value
Philippe Castello
Guy Frizon
Christophe Lavoux
David Gayot
Gilles Puissant
Jean-Philippe Sardi
Sous titre
La Boîte à Outils brings together two DIY retail brands
L'Entrepôt du Bricolage: the brand for DIY enthusiasts
 
The very best in DIY. 
Offering a very comprehensive product line, spacious, clearly laid out stores, permanently low prices guaranteed and trustworthy advice, at L'Entrepôt we work hard to stay ahead of the game. Our stores are customer service-focused, which is what creates the brand's added value.
THE DIRECTOR'S WORD
Our ethical stance and our footprint « Working on our corporate values, it didn't take long for the idea of a foundation to emerge . lt was good timing; the issue had also been raised at Group level. At company level we want to make a difference to society too. Every store is now going to be supporting a charity, and is free to choose which one. We support a lot of healthcare charities, but some stores have decided to back a local built heritage restoration project for example. Each store does what's relevant to them. » As far as our footprint is concerned, we are currently collecting and processing waste, including cigarette butts, one of the world's biggest polluters.
Paragraphes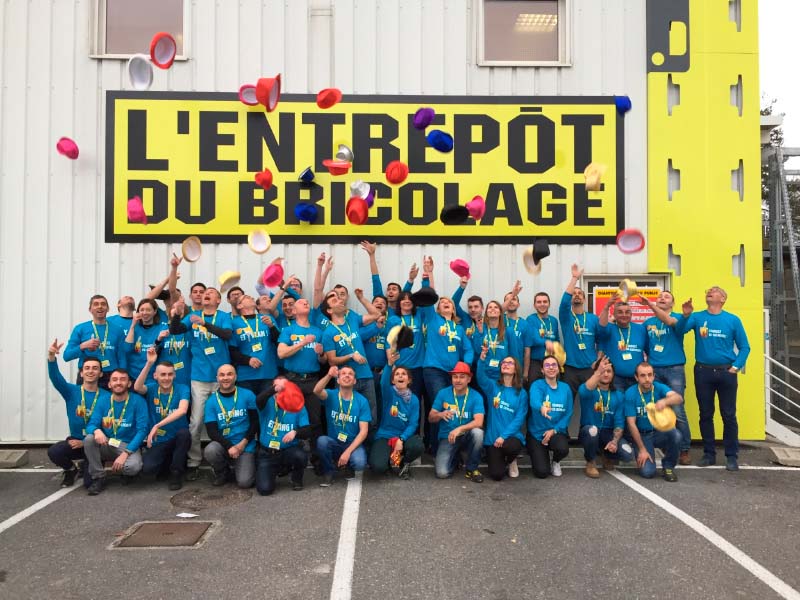 BECOME THE FAVORITE COMPANY OF THE DIY COMMUNITY
Once the approach is over, the sign is now in the application of the decisions taken thanks to the Chantiers d'Avenir where the teams have drawn up the company's strategy for the future.
Fact recall
The Chantiers d'avenir grouped 350 employees with representatives from each store and each business. "We asked them what is the Preferred Company for them. For a client, for a collaborator. What can trigger the preference" recalls Arnaud Bériot.
The races' results
Four themes were selected, here are some examples of what they can cover.
Well-being at work
ln discussions about management relations and personal relationships, "goodwill, openness and trust" emerged as key values. Suggestions about childcare facilities and flexible working hours were also made.
This year, we are going to focus on supporting our employees in their day-to-day life and well-being in general, not just in the workplace.
« We want to do our bit too, » says Jean-Jacques Chabanis. « Raise awareness amongst our staff about healthy eating and environmentally responsible behaviour, for example.»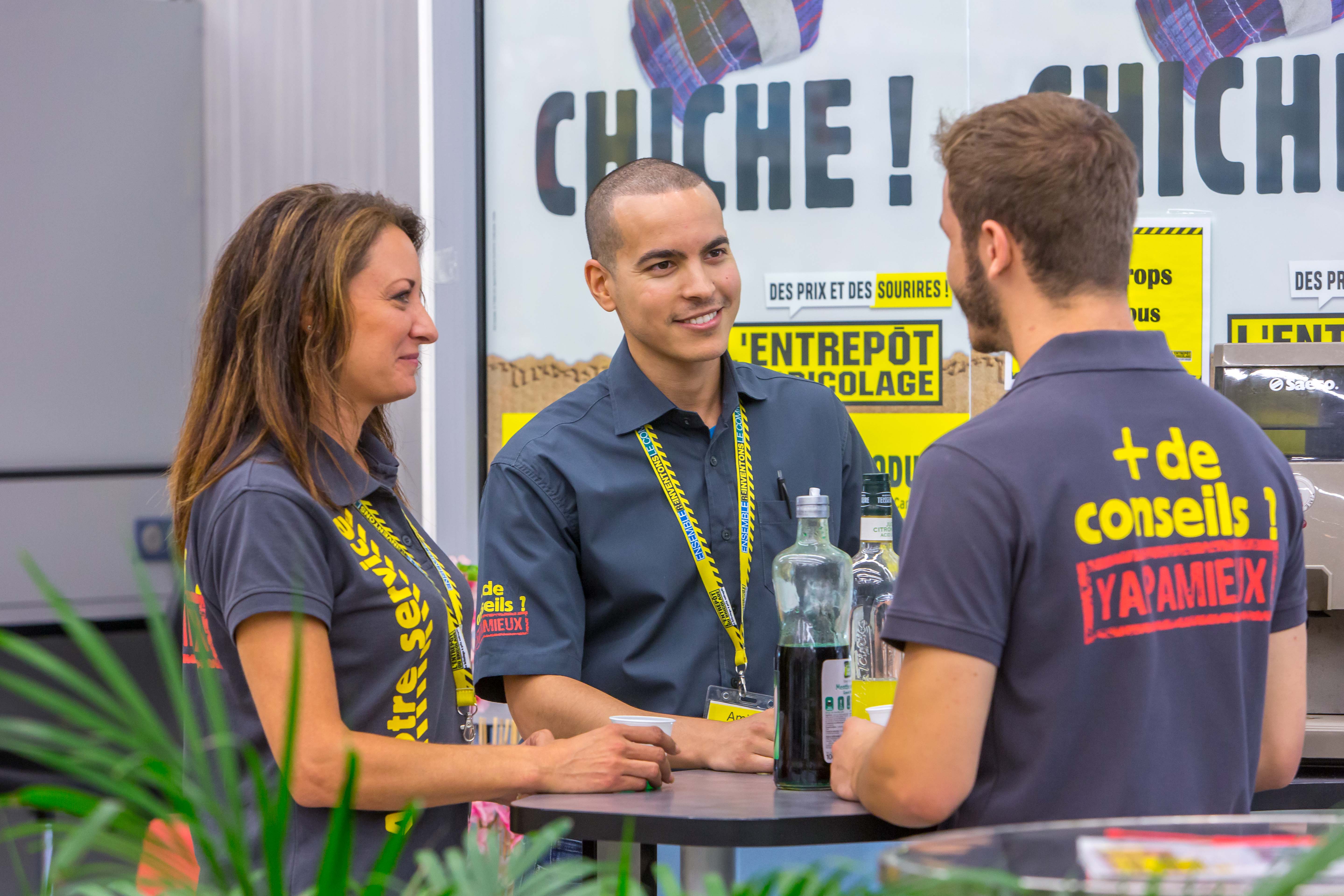 Our vocation
To build a lasting relationship that will endure through time, on the long-term.
Our community
« Our customers, our suppliers and us,» sums up Arnaud Bériot.
« We are working on maintaining a community through the use of Yammer internally and a steering group called the 'Tribu' whose task it is to provide us with suggestions about the  best way to communicate more broadly with our customers.» The Tribu is a group of four women and four men who applied internally to become 'disruptors'. A small group of employees all under the age of 35, all with different jobs and from different parts of the country, whose job is to 'shake up' the company's habits. « Their job is to say things like: 'This is what we would do if we were you.' We can't  wait  to  hear what they have to say! », says jean­Jacques Chabanis enthusiastically. The co-option scheme was introduced for similar reasons. Anyone who encourages someone in his or her circle of friends to apply for a job with us gets a €500 bonus if that person successfully completes their trial period. « The idea is to get them to be external ambassadors for their employer, helping us to recruit new talent,» says Arnaud Bériot.
Everyone wins
The common theme to  all the topics is creating a win-win situation. And when an employee loves their job, it's not just the company that wins too, it's also the customer.
The 33rd 'Live my Life' taster day featuring customer satisfaction staff – an even bigger success
Swapping stories and experiences about your job is great. Sharing the ins and outs of what do you at work on the ground in real life, by giving your place to a colleague, is even better! The now well-oiled 'Live my Life' concept was recently given a new twist by involving customer satisfaction staff. The first LML one-on-one taster day involving two Group companies, La Boîte à Outils and Samse, has now taken place. Virginie Muzzolon (Samse Platform appro LS) and Typhène Perrin (Customer Satisfaction Manager at L'Entrepôt du Bricolage in Comboire) spent the day working as Operations Project Managers alongside Sylvie Cenci and Krystel Guetat. Doing the job for a day gave them a tremendous insight into how the department works and a chance to observe the various procedures in the Agile method. Working as a project manager and taking an active role in a test workshop – what an amazing and unforgettable experience!
3rd DIY Summit
It's not just babies that take nine months to make! That was also how long it took for the staff at Brézins and Pitet to make sure the third DIY Summit was a runaway success! An Innovation Square, Customer Satisfaction Stand and Services Village complemented the 220 supplier stands covering an area of 3,000 m2 for two days of networking, training and product presentations, and not forgetting of course the 1,200 visitors from 35 stores and head office, who were all smiles as they chatted and mingled.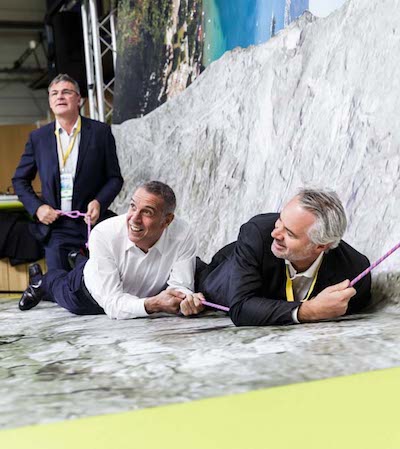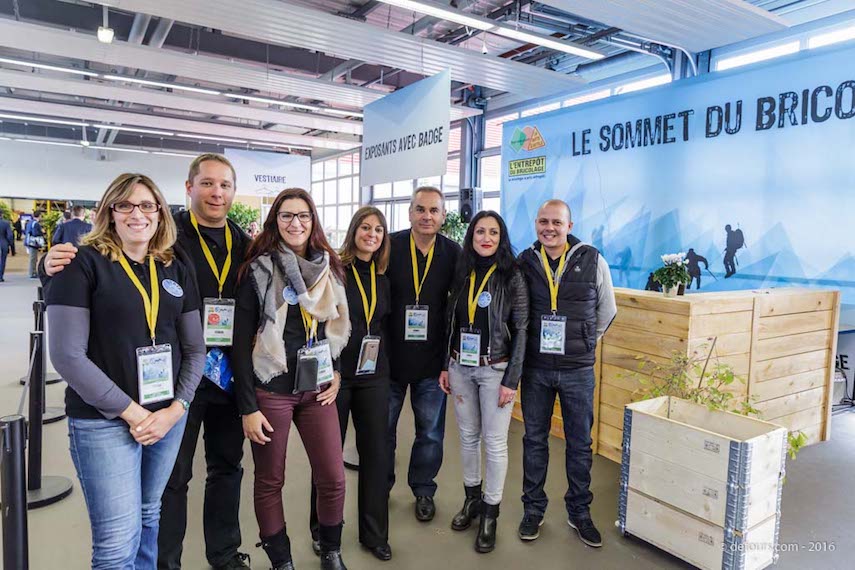 From strength to strength
L'Entrepôt du Bricolage continues to grow apace, opening stores on a number of new sites. In 2016 it was Manosque. In 2017, Margencel and Narbonne are joining the line-up. In both the north and south of the country, the company continues to go from strength to strength.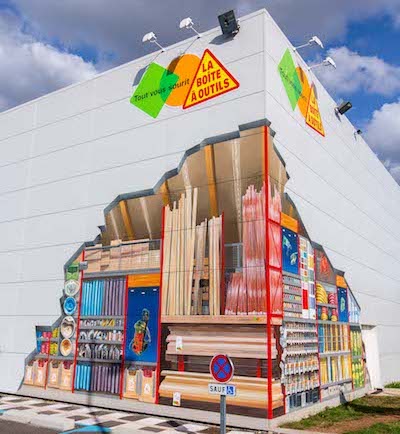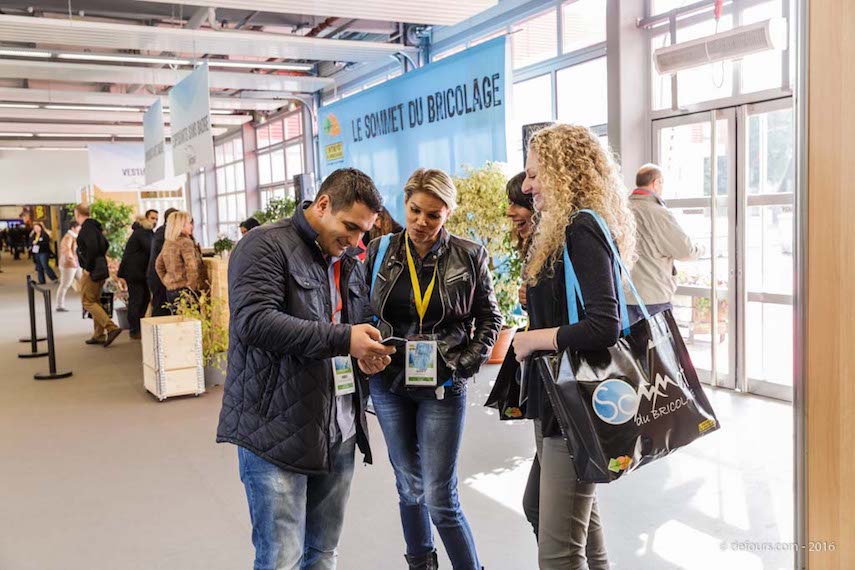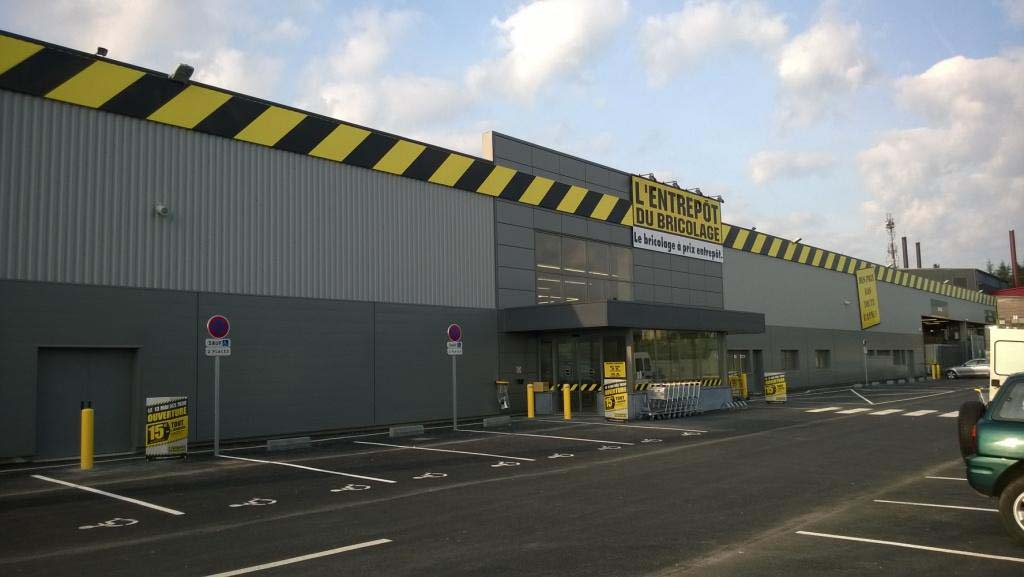 L'ENTREPÔT, STILL ON THE UP!
Further north, following the recent opening of the new store in Château-Thierry (Aisne), our company is now present all over East France, including the Paris region. We also have a sales outlet in Saumur (Maine-et-Loire).