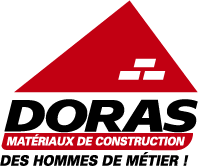 Label
Chairman of the Management Board
Label
Sales and purchising Director
Label
Marketing, Communication and Sales Promotion Director
Label
Administration and Finance Director
Label
ICT and Investment Director
Label
Database and Methods Director
Value
North: Alain Painault
South, Burgundy, Bresse:Ludovic Lejeune
Centre: Benoît Debruycker
North-East: Ludovic Lejeune
Value
Les Comptoirs du Bois : Alain Renard
Careo : Thierry Laborey
Socobois : Karl Chauvet
Sous titre
An instinct for service and exacting requirements
Exacting customer service requirements, high-performance sustainable products, and a reactive approach.
These are the essential quality requirements of Doras, Eastern France's leading construction materials company. Founded in 1929, Doras has since acquired six other companies, with Les Comptoirs du Bois (timber and panels) joining the fold alongside Careo (tiling and bathrooms), Ménéo, Cléau (joinery), Locouti (equipment hire) and Outimat (sale and hire of civil engineering tools and plant).
Paragraphes
The Director's words
"This year, our company is celebrating its 90th birthday, 90 years of growth, innovation and service. Ninety years spent serving both construction companies and DIY enthousiasts in rural areas. Ninety years of an incredible entrepreunarial and economic adventure, but more importantly - as our funder always wished - of a great human endeavour. 
Since 1929, we have built up Doras on foundations of strong values. Daring, determination, innovation, pushing beyond our limits and the desire to be up there with the best. This is our heritage, and we must be ready to keep the story going. We should be proud - as I am - to belong to a company that is today celebrating 90 years in existence."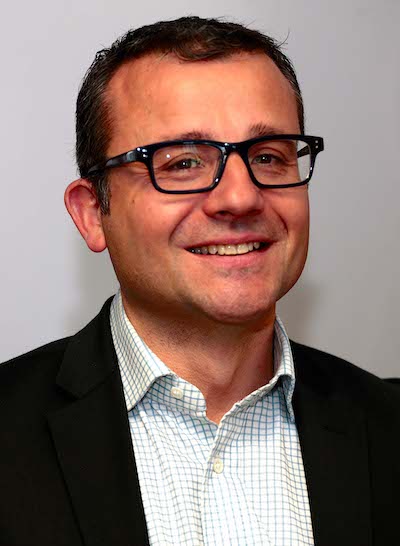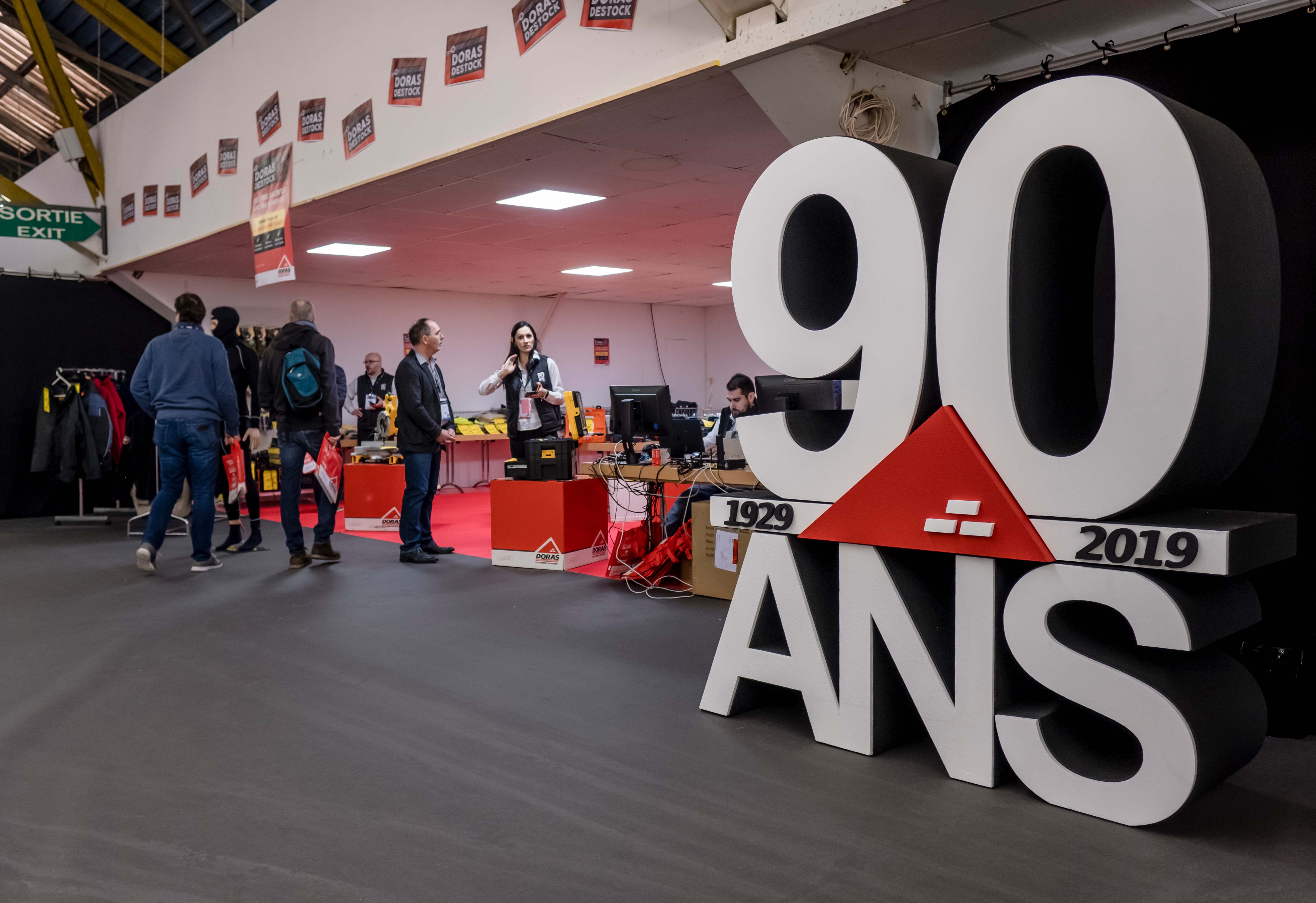 Salon Doras, 100% Pros
The 7th Salon Doras, 100% Pros trade fair, celebrating 90 years of Doras, took place on 7 and 8 February.
More than 5,000 building industry trade visitors came to the show for two days packed with discussions, discoveries, encounters and networking in friendly, sociable surroundings. Since 2008, the Salon Doras, 100% has been the region's biggest construction and civil engineering industry event. 12,000 m2 of stands and nearly 300 exhibitors.The show also hosted the 2nd 'Trophées 100% Innovation' award ceremony, showcasing the exciting work being done by exhibiting manufacturers in developing new products.
NEW FOR 2019,THE FORUM DE L'EMPLOI
Always keen to address the concerns of its customers, DORAS also used the trade fair to hold the first edition of the Forum de l'Emploi building industry and civil engineering jobs event, which took place on Friday 8 February from 10am to 5pm. With the industry facing difficulties recruiting, the aim was to play the role of facilitator in securing additional manpower. More than 350 job offers were made .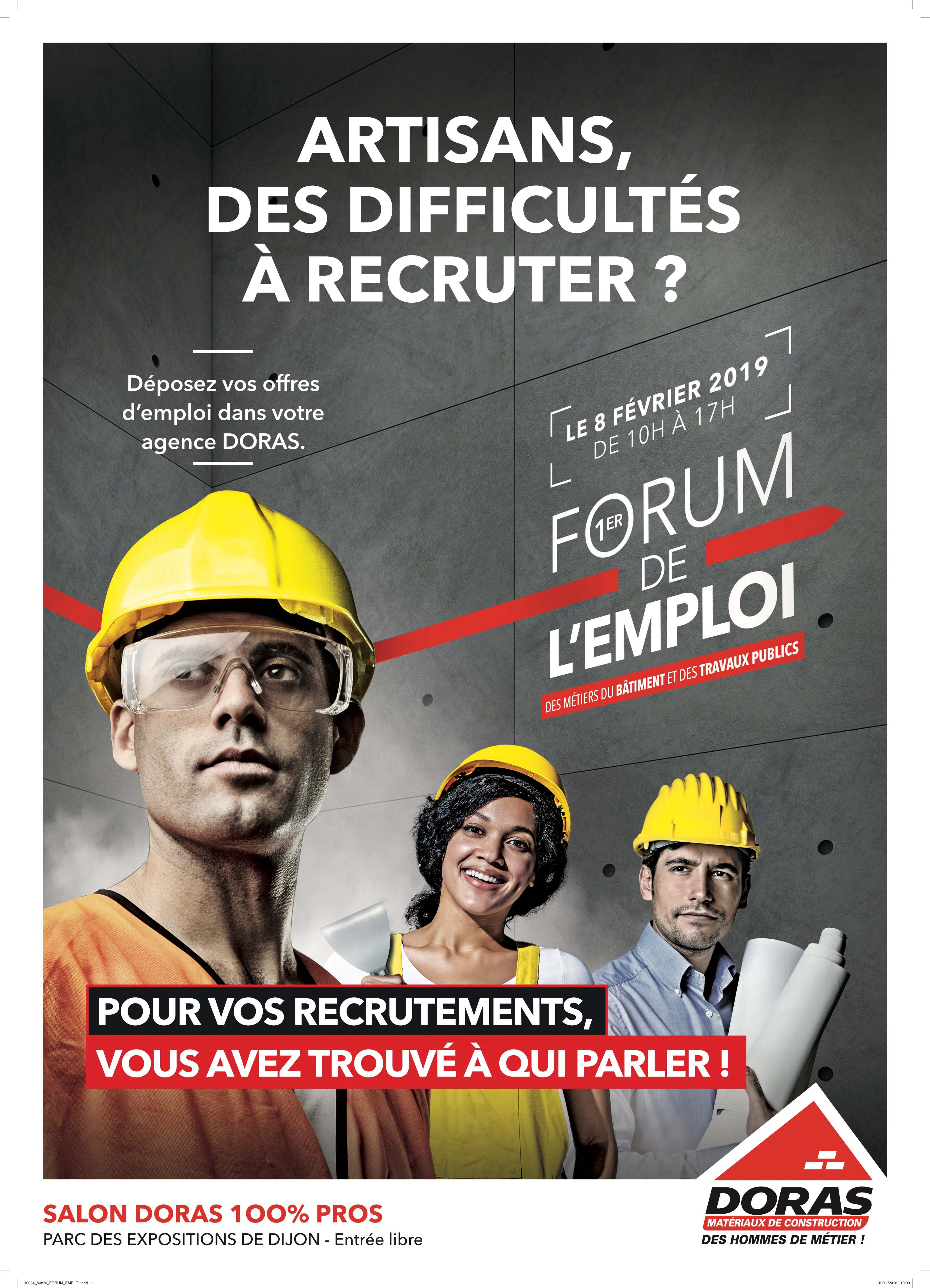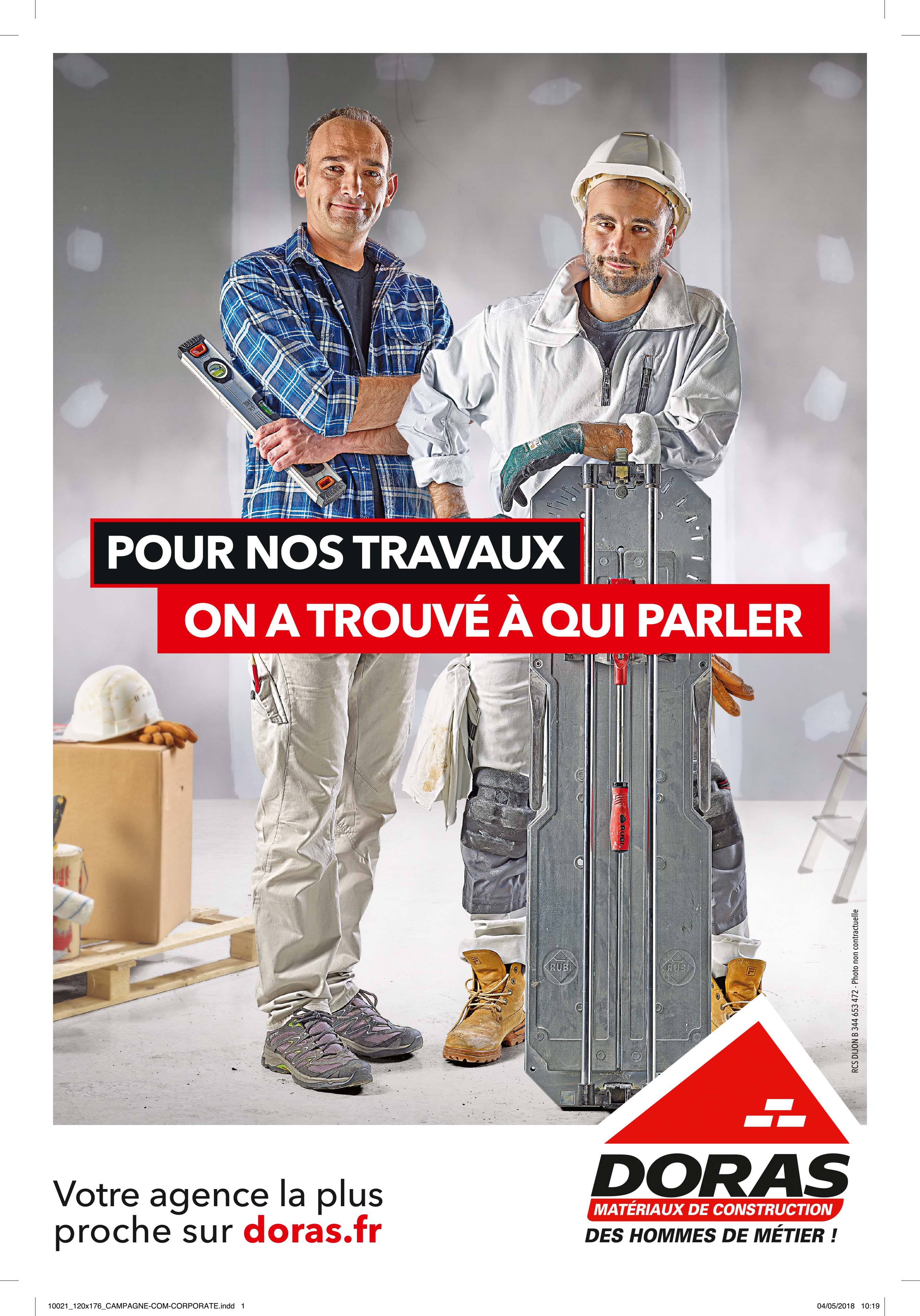 NEW CORPORATE CAMPAIGN
ln April 2018, Doras launched a new corporate communication campaign designed to raise the company's profile among both its trade and individual customers. lts slogan: « Pour nos travaux, on a trouvé à qui parler!. » (When there's work to be done, we know who to talk to!) The campaign was widely rolled out in advertising posters, the press and the digital media.
DORAS LAUNCHES NEW STOCK CLEARANCE WEBSITE
It was in August that DORAS launched a new website: doras-destock.fr. Accessible to individuals, professionals and employees, this site highlights all products destocking agencies DORAS and CAREO. Doras-destock allows you to book online products discounted up to 80%. Each month, a new selection of "seasonal" products enriches the site.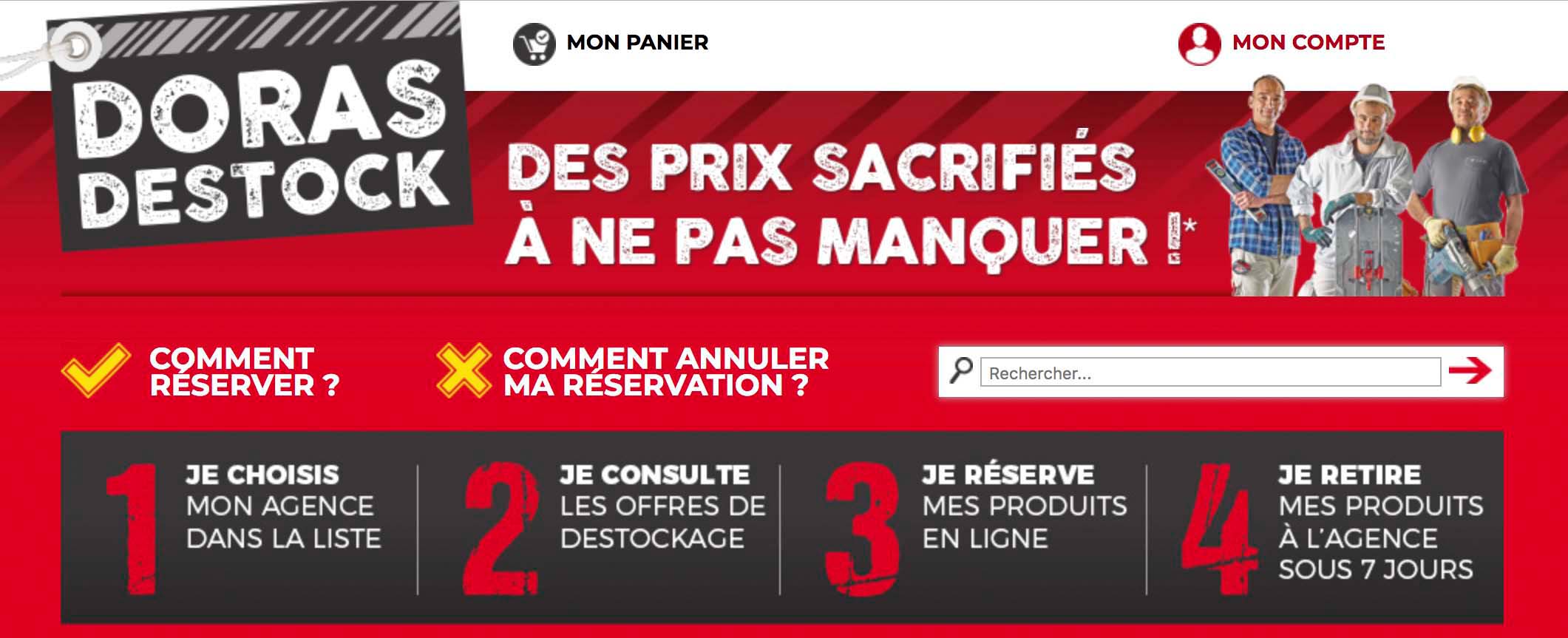 SATISF'ACTION WORKSHOPS
lnspired by the work previously carried out in this area by Samse in 2016, Doras decided to organise a number of satisfAction workshops to create a dialogue with its staff. At the beginning of 2018, the Executive Management committed itself to listening to what all the Doras staff had to say, both branch and head office employees.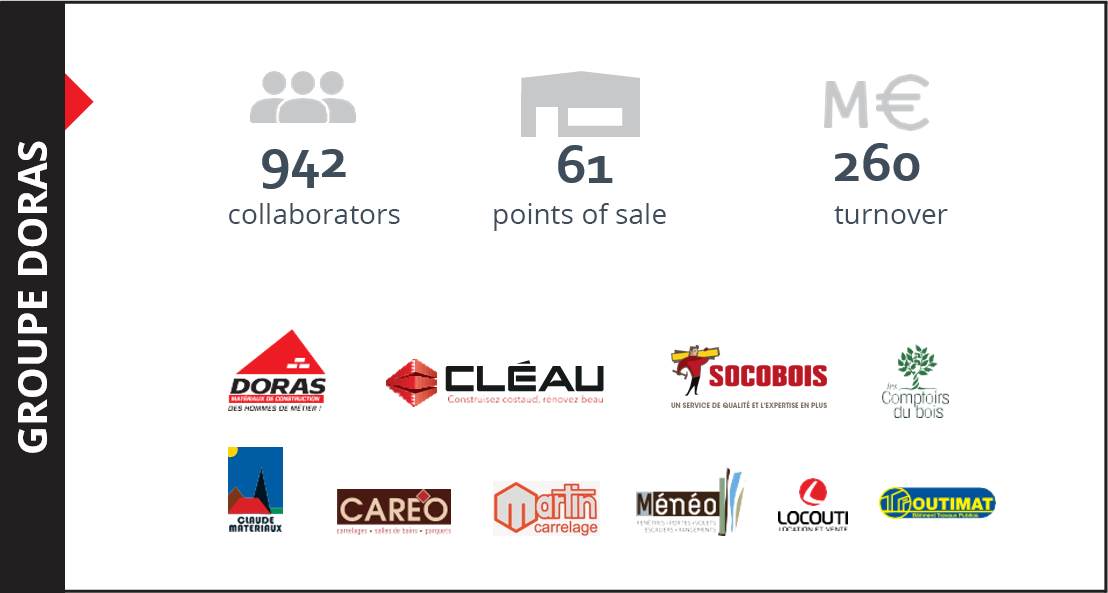 Our 2018 trade fair
The highly successful fifth edition of our trade fair was eagerly awaited by the entire building and civil engineering industry in the area, providing a tremendous exchange forum for not only manufacturers, entrepreneurs and tradesmen but also our staff.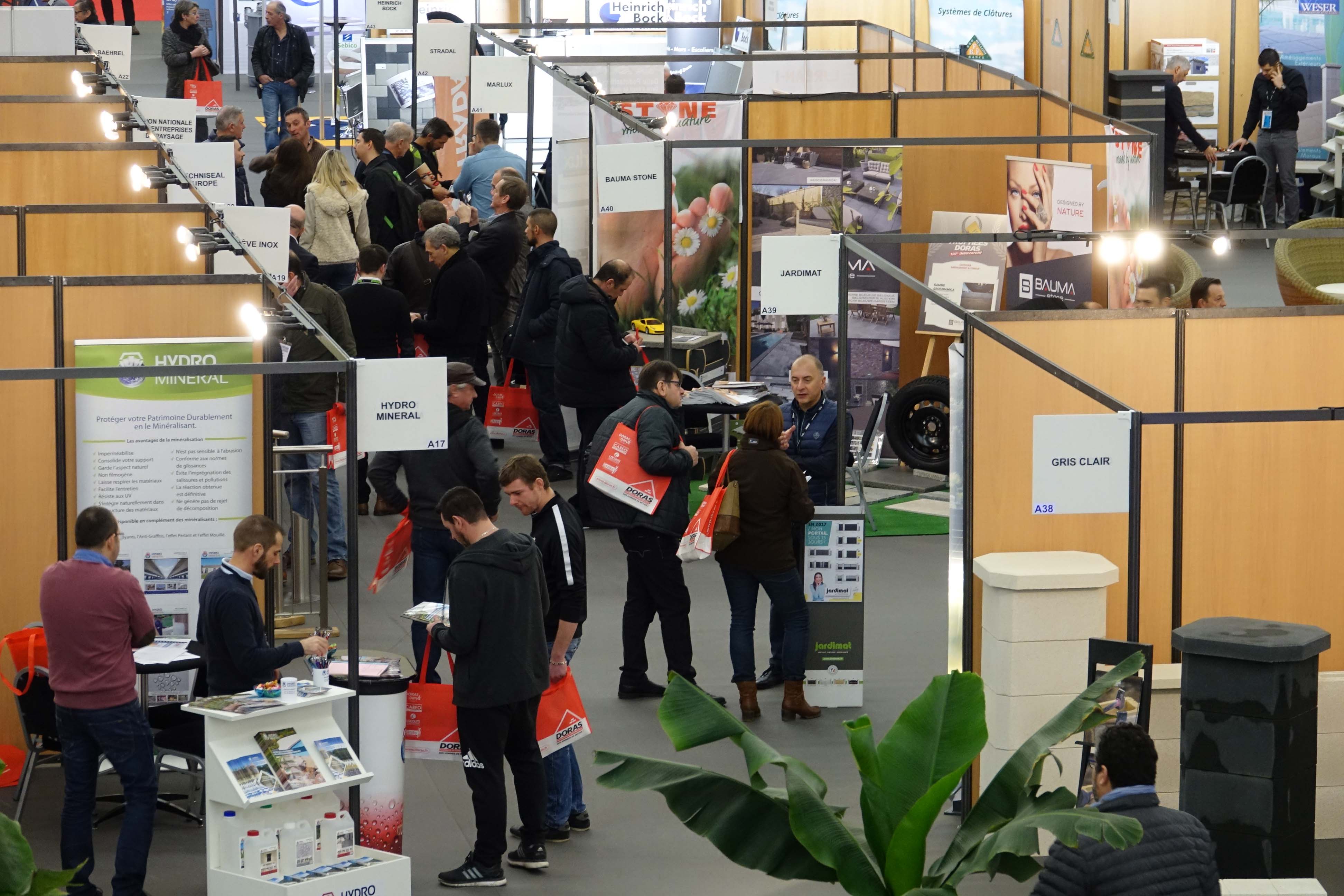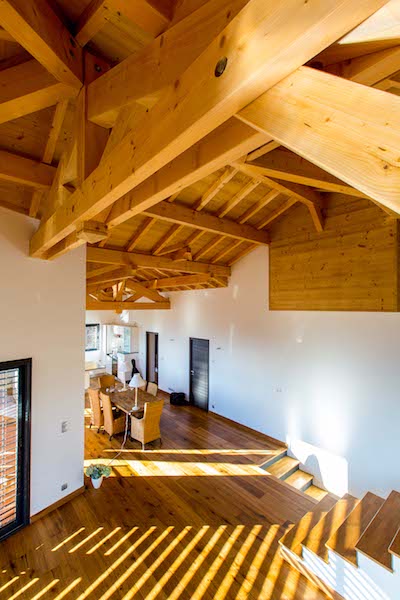 Boosting its timber business
In early 2016, Doras finalised its acquisition of Socobois. This move was designed to boost the group's timber business, with the specialist timber and panel distributor weighing in with a turnover of 24 million euros, generated solely from trade sales and ripe for growth in the DIY market.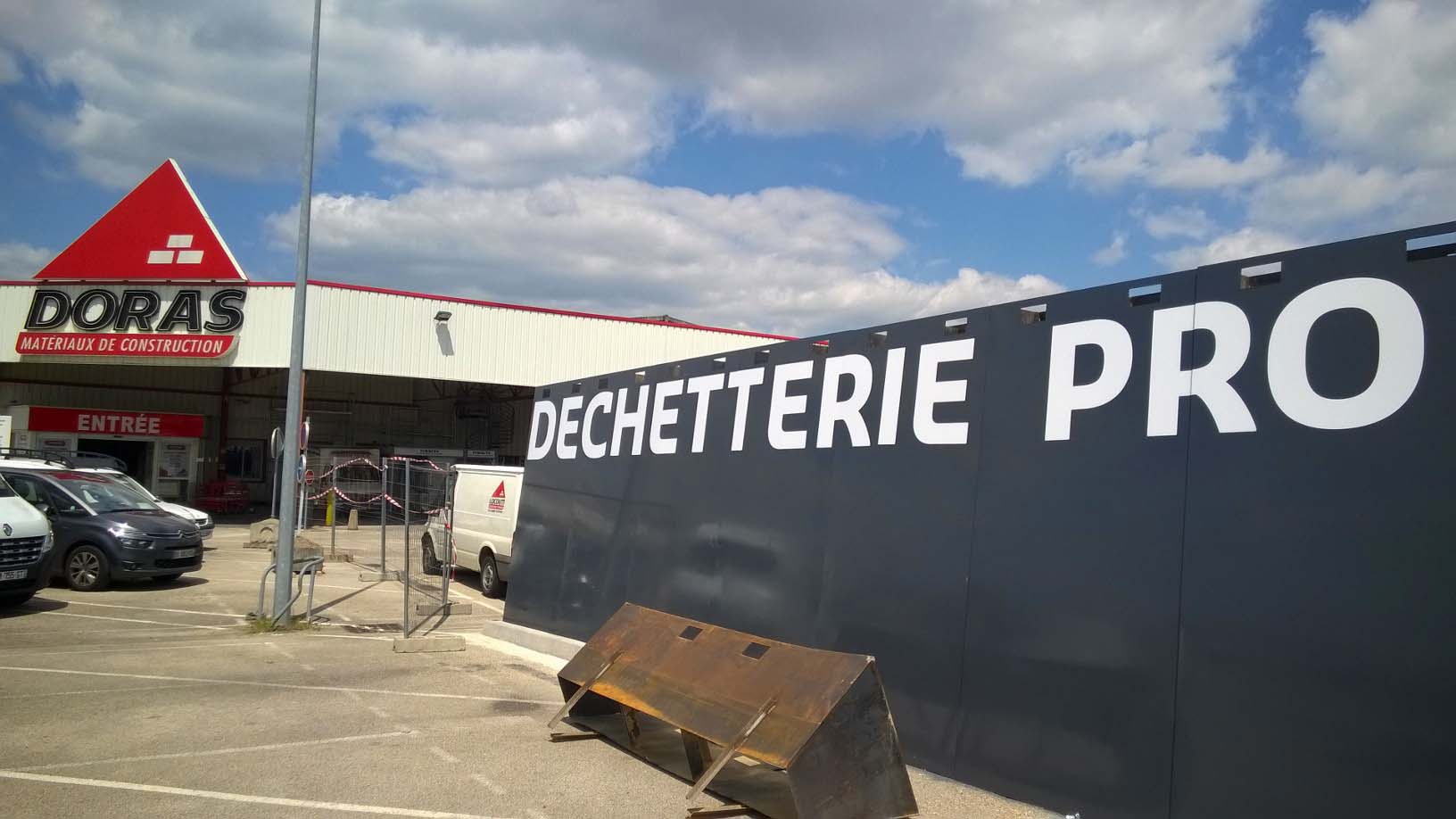 Waste disposal facility for our customers
The purpose of this service set up in 2016 is to save our Chenôve (Côte d'Or) branch customers time, since they no longer need to hire a skip for their worksite. But it also enables Doras to attract new customers who come to use the facility and will hopefully buy their materials from us while they are there.
Doras Drive
Trade and domestic customers can now order their goods online and collect them from the branch of their choice just two hours later. We have introduced the scheme throughout the Doras network, at all 56 of our sales outlets.