This company is a Plattard Group entity specialising in the wholesale trade and industrial transformation of raw timber and panels. With planed timber, reclaimed timber and girders available, our extensive product range offers the full range for exterior constructions and interior fittings.
Paragraphes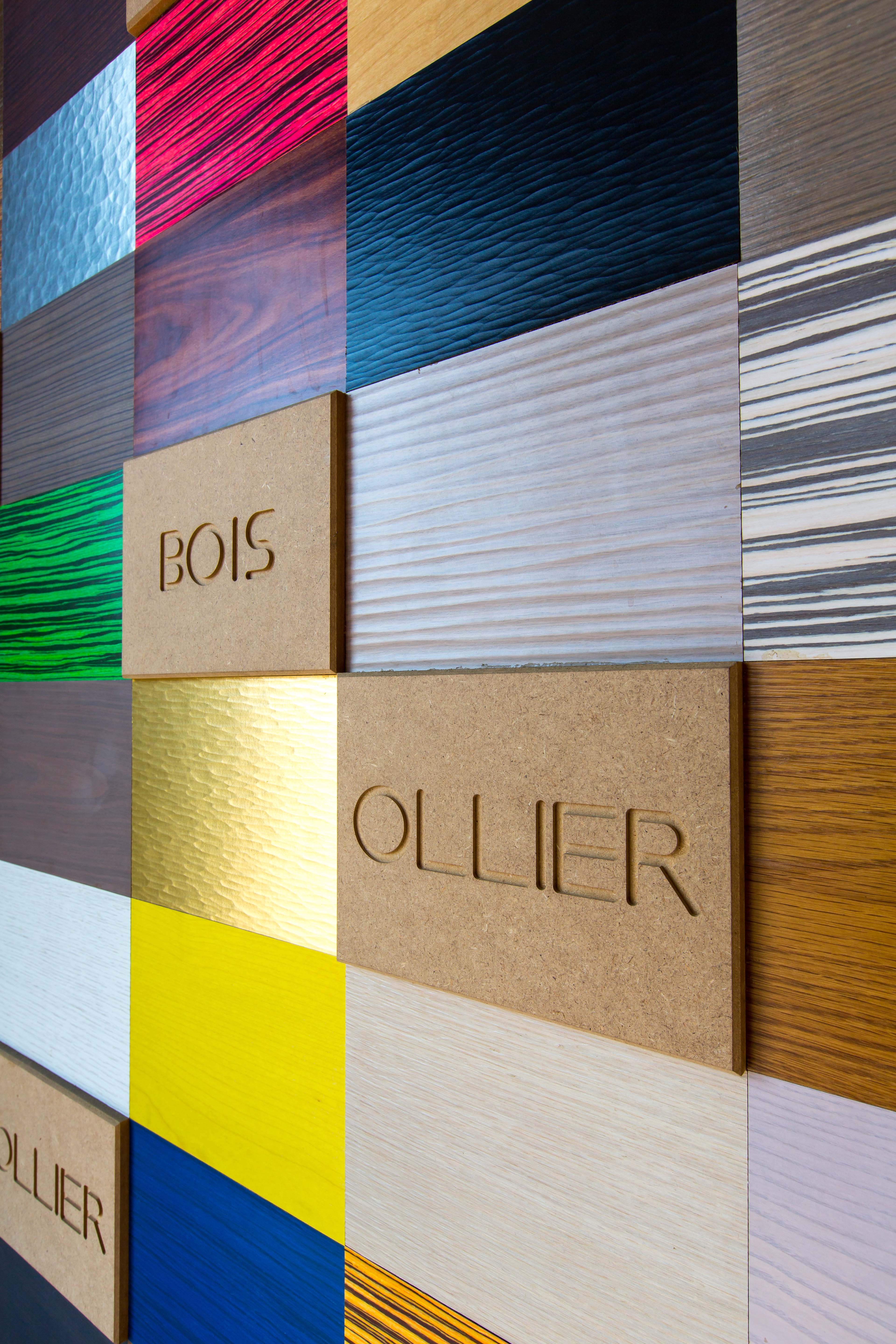 The Director's words
When you ask jacques Plattard about Ollier Bois' year in 2018, his first thought is to congratulate his staff: « We've had a very good financial year, including at the workshop but not just there. Our success has been across the board and mainly down to our expertise: we work in an industry where everything depends on our people,» he explains, continuing : « This last financial year has confirmed that timber is essential to the ongoing success of the Plattard Group. Thanks to our employees, we have consolidated our position in the industry and everything to do with timber panels. »
Ollier Bois' investments 
Sébastien Thomas and Jean-Paul Jacquet's team have made significant investments this year in the Limas workshop. The production team changed their machining center and added a digital router. Ollier Bois also had a laminating press at the end of the year.
This hydraulic hot plate press will allow its joiner customers to lay laminates on panels up to 3200 x 1400 mm.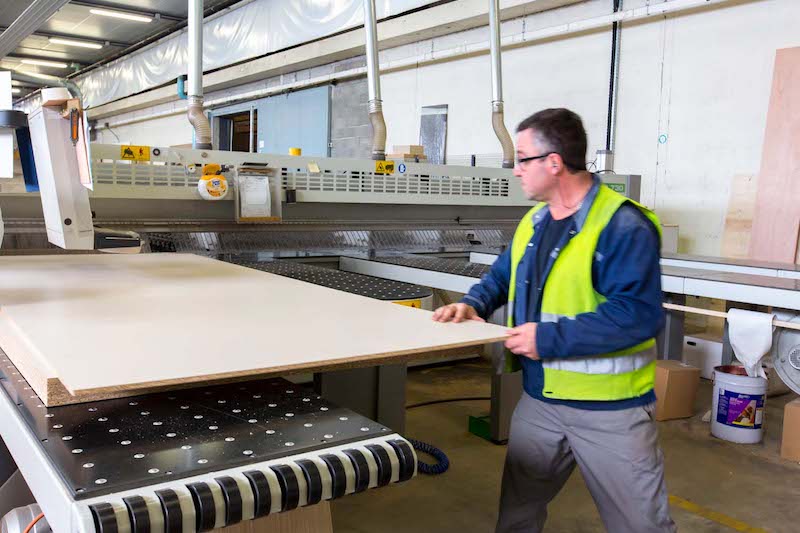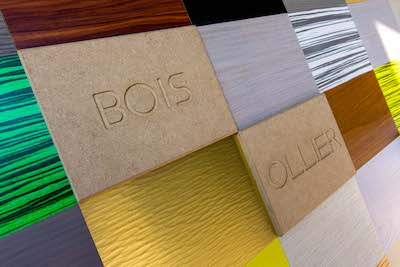 Quality, Reactivity, Rapidity
Adopting a two-team structure in our workshop has enabled us to work more quickly, react more quickly to demand and improve quality.
And to enable us to meet the ever more exacting requirements of our customers, in April Ollier Bois is opening a new machining centre.
A new 'in-house' product line with the launch of ready-to-paint MDF skirting board manufacture
Our re-organised workshop, now better able to meet the demands of professionals, has begun to manufacture MDF skirting boards, enabling us to meet demand for stock and supply our customers more quickly.
THE ONLY DEDICATED TIMBER SHOWROOM IN THE VILLEFRANCHE AREA (RHÔNE)
In 2015, Ollier Bois is opening a wholesale outlet with a panel processing workshop for cutting, machining, edge banding, drilling and more, to produce 'ready-to-assemble' panels that serve the needs of carpenters, joiners, fitters, kitchen installers and facade specialists. Home improvement customers can browse our vast showroom to find inspiration for joinery fittings, blinds, cupboards, flooring, skirting and cladding, decking boards and more.