Sous titre
A new brand in the timber sector
Socobois is a specialist timber merchant based in Troyes in the Aube département that joined the Doras company on 1 June last year.
Paragraphes
The Director's words
"Outstanding product selection and customer service, we will continue our development by leveraging our two historic strengths"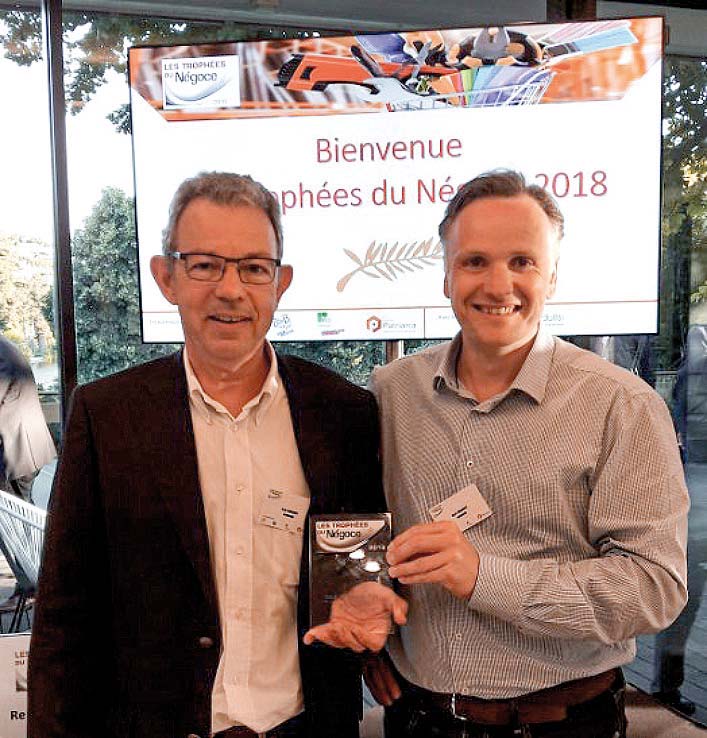 Socobois wins at the Trophées du Négoce
The 11th Trophées du Négoce competition rewarding and promoting innovation in building distribution took place in Paris on Tuesday 26 June. Socobois Troyes won the events 'Coup de Coeur' prize. A ground­breaking pure-player, Socobois has been offering 24-hour delivery for more than 30 years! The specialist timber panel wholesale dealer has developed services for the trade that set it apart from its competitors:
·    24-hour delivery,
·    stock of 100% of the ranges offered by the biggest manufacturers,
·    ultra-efficient logistics.
 
A household name not only in the region but further afield in France too, Socobois stepped up the Group's presence in the timber industry when it became a Doras subsidiary in 2016.
With its 85-strong workforce led for nearly 25 years by Éric Boichot, Socobois generates a turnover of €24m by supplying an extensive range of timber, panels, joinery products, plasterboard, and more, mainly to the trade: fitters, joiners, carpenters, builders, floor specialists – the list goes on. Socobois delivers over an vast area. Holding an extensive stock and organised like a logistics platform, the company delivers 90% of its orders within one day.